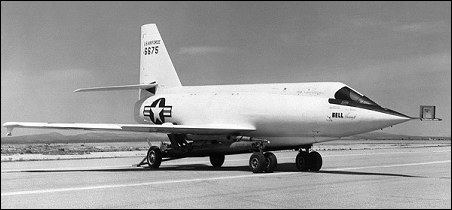 Bob Barr, e-mail, 22.04.2012 21:30

I remember that my Dad painted the Bell X-2. I was very proud of him. His name was William Barr.
RWB
---
Ernie Gravelle, e-mail, 01.10.2011 05:05

As I recall there were two X2 aircraft built. The first was destroyed during a flight simulation over one of the great lakes. It took the lives of two Bell employees. Am I correct???
---
Ernie Gravelle, e-mail, 19.09.2011 17:17

I was a Bell employee and was involved in the X-2 flight test program at EAFB. I will never forget the day that Mel Apt died in that crash. It could have and should have been avoided but for pilot error. Sad but true.
---
If you want to send an email just replace '(@)' in the address with '@' !