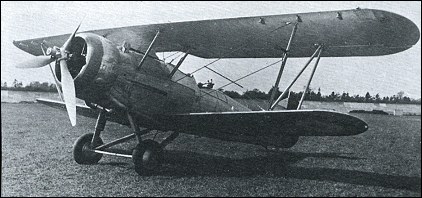 Dave Griffiths, e-mail, 30.04.2012 17:06

I have a propeller with a brass plate on thar reads;
WATTS B 4 11
KESTREL 11 S RH
D.10.75 P.12.13
C1795 MAY
41512 1936
Trying to fine exatly which aircraft its off
---
JJ, e-mail, 23.04.2010 18:15

Correct, Aviastar. Neither did Gladiators have an axle between the undercarriage, V-shaped undercarriage legs, N-shaed inter plane struts, an open cockpit or carry a gunner! Gladiator, my eye. For the record - no RAF operated Hind/Hart variants were radial engined but radial engined aircraft were built for a number of other countries including Persia, Iraq, Egypt, Sweden and Latvia. ONe of the Swedish machines is still extant: http://www.ipmsstockholm.org/photos/detail_hart_01.jpg
---
www.aviastar.org, 25.07.2009 15:32

To Tim:

You are wrong, it's a Persian Hind (source: Hawker Aircraft since 1920)
---
Tim, e-mail, 29.05.2008 02:23

I think the top photo is not of a Hind but of a Gloster Gladiator. None of the Hawker bi-plane bombers were radial engined.
---
Nelson Smith, e-mail, 08.12.2006 22:49

I'm looking for the "leading particulars" for this aircraft. Can you help me?

Thank you
---
If you want to send an email just replace '(@)' in the address with '@' !