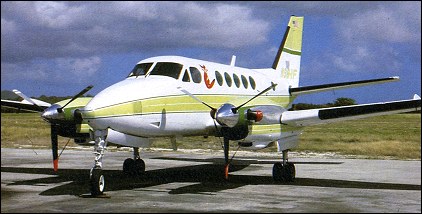 berkane redda, e-mail, 22.11.2012 23:44

I have worked onthis airplane in 1985to1994.its a verry good airplane and verry hard engie .Redda from algeria
---
Scott Boyd, e-mail, 17.07.2012 07:58

Flew the 90 and 200 but never the 100 and in nearly 8,000 hour flying PT-6's and the 118/118A in the EMB120 never had a single problem. I do agree the 90, 90A and 90B were pretty poor performers especially out of Denver on a hot day, but E's did real well in and out of Aspen and other high spots. A couple of the A's and B's had E engines and did a lot better, though you had to use the original power limits in cruise takeoff and climb was greatly improved.
---
jim hallows, e-mail, 17.07.2012 07:34

Not sure what john above is talkin about losing an engine. The airplane did exactly what the Beech performance numbers said it would do. That said, it is not a high altitude airport airplane at gross wt. A prudent pilot takes that into account. 2000 hrs in A100 n23BW
---
john davis, e-mail, 18.12.2010 02:16

Flew an A100 back in the 70's & 80's. Plane was nice and everyone liked it but God help you if you lost an engine. The engines were always ruining the early guide vane rings and this became really expensive!
---
If you want to send an email just replace '(@)' in the address with '@' !