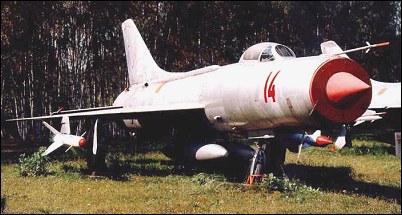 Red Phoenix, 11.05.2012 08:28

No kidding there, Paul. The only surefire way to tell the difference is the shape of the intake and the dorsal spine of the 'Fishbed'.
---
paul scott, e-mail, 18.08.2009 18:10

Strange as its above/below profile section was identical to the MiG-21.
---
If you want to send an email just replace '(@)' in the address with '@' !