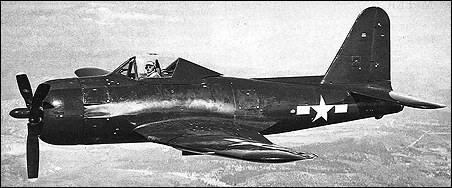 George Middlestetter, e-mail, 02.02.2013 23:07

I was looking up the WW-2 Ryan FR-1 Fireball Navy fighter on this website and I ran across Don Briggs email comment about him watching the FR-1 flying along the bluffs at Leucadia, Ca. Don saw the FR-1 flying in Mar. 1945. I had been at approximately the same location in November 1944 when I witnessed the same experience of a FR-1 flying adjacent to the bluffs at Leucadia, Ca,

I was able to contact Don Briggs and exchange memories of those good old days.



---My Story about the mystery plane---


I was taking my Boy Scout 14 mile hike one day in Nov. 1944, and as I was walking along the top of the cliffs at Leucadia, Ca. which was about six miles South of Carlsbad, Ca, where I lived, and I also saw a Ryan FR-1 fly past me at the same level as I was at, and above the surf line which was about 30 yards beyond where I was standing.
Initially I heard a loud roaring noise and thought it was a new type of Santa Fe train engine coming down the AT&SF tracks that were on the other side of the old 101 highway directly behind me. But the terrain blocked my view of tracks where I thought the sound was coming from.
Then I saw a plane heading toward me from the North . As it roared past me I saw that the prop on the front of the aircraft was feathered! I remember the exterior of the plane was painted a dark-blue gloss paint which was almost black. I had no idea how the plane could fly without the prop turning. During WW-2 everything military was classified or secret, so I had never read or heard anything about jet engines being used on any planes, especially U.S. planes. I did know the Germans used a Pulse-Jet engine on their V-1 Buzz Bombs, but pulse jets made a putt, putt, putt sound, not a steady roar.

I continued walking then I saw the same plane coming back from the South, but the prop was turning as it went screaming past...Now I was wondering if anyone would believe me when I related what I had seen? later I heard the roaring sound again, then I remembered that I had my old Kodak 620 film camera with the case made from pressed cardboard and there were no settings for action shots, tele-photo, etc, just one shutter speed; 1/60. I quickly raised the camera and took a picture when the plane was about a hundred yards away before it flew past me hoping to get a picture of the plane flying with the prop feathered. I saw the pilot look at me as he flew past and I heard the loud roar plus the screaming radial engine the pilot had just started and the aircraft zoomed up at a 45 degree angle, then leveled off at about 3,000 feet. Apparently the pilot saw me taking a picture. Actually my old Kodak was from the 1930's and when the B&W picture was printed, the lens made the aircraft look twice as far away as it really was, and the 1/60 shutter speed was not intended for action shots so the plane was blurred. I still have the old B&W photo in a box somewhere.
A few weeks later I hitch-hiked down to a friends house at Pacific beach which is close to San Diego. I told my friend (Don Billups) and another friend (Don Tarling) who was also visiting, about the mystery plane that I had seen and I showed them the blurred photo. My friend's dad (Mr. Billups) who worked at Consolidated Aircraft Co. in San Diego, said he had heard rumors about a secret aircraft being built at Ryan Aircraft in San Diego, but that was all he knew about the Ryan aircraft.
So I talked my two my two friends into hitch-hiking with me to San Diego harbor area where the Ryan Aircraft factory was located. We arrived at the harbor and found the Ryan plant. It was dark by then, but as we approached the fence we saw the doors on a huge hanger open and the inside was lit up with many flood lights on the hanger ceiling. We saw two long rows of blue/black aircraft that ran the length of the hanger. I told my friends; "THAT'S THE PLANE I SAW!" So we had found the mystery plane that I had seen from the bluffs at Leucadia. These Ryan fighter planes had a radial engine plus tricycle landing gear which I had never seen on any fighters with a radial engine. We discovered a gate in the high chain link fence which was unlocked, so we walked inside to get a better look at those airplanes. Suddenly, a guard that we hadn't seen, yelled "That we were in a restricted area," so we ran back out the gate and left the area. We felt fortunate that he didn't shoot at us because there were large signs on the fence that stated this was a RESTRICTED AREA - KEEP OUT! But towards the end of WW-2 I don't think guards were as trigger-happy like they were shortly after the Pearl Harbor attack.
About 3 or 4 months before the Japanese surrendered at the end of WW-2, I saw an article in a San Diego newspaper announcing a new Navy aircraft built by Ryan Aircraft Company in San Diego including photographs of the new FR-1 Ryan Fireball! That's when I found out that I had seen a Ryan FR-1 Fireball navy fighter which had a radial engine in front, and a jet engine i ...
---
George Middlestetter, e-mail, 27.01.2013 04:40

I would like DON BRIGGS to email me at gomaxgo@cableone.net because like you, I was on the bluffs at Leucadia, Ca. when an FR-1 flew past me with the prop feathered. I also was 14 years old and when I told what I saw, nobody believed me! I guess we saw history being made! Take care! George, Prescott, Az.
---
B Therrell, e-mail, 03.07.2012 00:08

Please update email address to read btherrell501@comcast.net. Thanks, Brad
---
B Therrell, e-mail, 29.10.2011 19:49

E-MAIL CORRECTION for comments sent recent date Oct 2011 Thanks Brad Therrell
---
Craig Teague, e-mail, 29.10.2011 10:18

Clyde.....The last remaining FR-1 Fireball resides at the Chino Planes of Fame air museum, in Chino California.....
The air craft is only a static display...But you can get up next to it, and around it.....
You could contact them for info on her....
---
Bradford LTherrell, e-mail, 25.10.2011 02:47

After graduating flight traning at pensacola in Sept.43,I served aboard CVEnatoma Bay during philippines and Iwo operations.I was in VBF 95A in Aug.1945 when I received orders to Pax.River Md.I was one of three pilots assigned to service test the FR1 fireball for three months.We flew three 8 hour flights a day.We were to log at least 450 hours flight time on aircraft and check the following//Start jet unit in flight;Usually a hot start.Meant danger of fire.Land with jet only.Underpowered/spot landing only.Test guns/heated barrels.Unsatisfactory.Carrierlandings on real arresting gear on runway/Tail heavy/settled to ground after stop.Unsatisfactory.A danger to eject canopy in flight.Did not eject evenly and could decapitate pilot.The three of us were glad when our three months were over and glad to here that the navy had canceled all FR1 contracts.After this duty;also end of war,I left the navy and returned to civilian life.I have been retired for several years and my wife and I now reside at a retirement center,EMERITUS TRACEPOINT,clinton mississippi.Would be glad to hear from any of you.Brad.
---
bombardier, e-mail, 25.05.2011 11:19

The landing on U.S.S. Wake Island was the first landing of an aircraft under jet power on a carrier
---
bombardier, e-mail, 25.05.2011 11:19

The landing on U.S.S. Wake Island was the first landing of an aircraft under jet power on a carrier
---
don briggs, e-mail, 12.04.2011 20:41

saw it flying the bluff-line in leucadia calif march 45 at 50 feet horiz and vert ---prop feathered and whistleing along wow a14 year old boys dream. itwas flown by a later neighbor , carn lane ,now of kerville texas. his old ryan rests in the chino air museum. i dont rest yet flying sh 4dm 87 foot span & 69 rangemaster io550. rembering first parachute decent 1935 balboa park sd & link trainer solo at 6 years old 1935 ' solo cub in 1951 at del mar cal unter tutelage of convair Pogo vert. test pilot and still watching the occasional scram jet over the ely nev. skies, always rembering paul bickle and paul mcCready andarrel greenemeyer and many other casual aquaintencies 82 next month seeya.
---
Mike Schofield, e-mail, 02.03.2011 17:36

I read on-line that there was only one surviving, an FR-1. This in not exactly true. A second Fireball in good condition, is sitting on its on gear (flat tires) at Phillips Army Airfield; Aberdeen Army Proving Grounds, Md. I personally recovered two other very rare aircraft(F-89 / AD-5W) from there in 1989, while I was with a USAF ABDR training team. The aircraft was in good condition, with forms (781?) and a manual sitting in the seat with the cockpit closed. If politley aquired permission is granted, it would make a great asset to the Naval air Musuem in Pensacola. Otherwise it may be used for target practice like the rest of the A/C there.
---
Richard Dirks, e-mail, 25.01.2011 16:14

For many years, a Ryan FR-1 was preserved by the Palo Alto, California, High School for use in its aviation mechanics course. Having both reciprocal and jet engines in a small airframe, it was probably ideal for this purpose. The plane sat behind the school but was visible from nearby El Camino Real and from passing Southern Pacific commuter trains. I believe it is the same airplane which is now in the Planes of Fame museum in Chino, California. It may be the only Ryan Fireball left in existence.
---
Stuart Fields, e-mail, 22.11.2010 04:49

My neighbor's step dad was Basil Morrow who was a test pilot for Ryan and flew the Fireball. He had interesting stories to tell about flying close formation to a P-38 and feathering the prop. Basil is gone now but his stories are remembered. I think my neighbor still has Basil's old log book. As I recall he only had about 3,000hrs total and nearly all were test operations. I can remember him looking at my gyrocopter after I had been flying around and his son asked him if he would fly it. Basil looked at it for a few minutes and then said No.
---
Jake McGlaughlin, e-mail, 18.07.2010 03:42

Despite its shortcomings, the FR-1 was a great innovation and a secret weapon at the time. Later versions added 100 mph to its top speed. It was a short-term answer to an emergent problem (the kamikazes). Only the best pilots were selected to fly in the only squadron, the VF-66th, to fly the Fireball. It saddens me to report the death of one of the VF-66th pilots. John R. McKay, a Fireball pilot who was Guest of Honor at the Planes of Fame Museum in 2009, passed peacefully with family at his side on June 4, 2010. He was a hell of a pilot and hell of a good human being. RIP and donít dis the Fireball!
---
My dad, Mickey McGuire, e-mail, 09.02.2010 08:01

My dad, Mickey McGuire, was a test pilot for Ryan. He was killed in the Fireball when the canopy woudn't release when he was in a dive. The plane went down up at Kearney Mesa in San Diego. He had earlier been in the Flying Tigers.. we have his agreement with Central Aircraft Manufacturing. Sandy
---
Harold Beebe, e-mail, 13.01.2010 00:49

I was stationed at Ream Field in 1946 and the guys flying the Fr used to make passes at the field with the recipt shut down. What a sight making the pas with the prop feathered I believe they had some aircraft stationed at San Diego.
---
thompson, e-mail, 01.09.2009 02:49

While stationed at NAS Opalocka mid 1945 a FR-1 made an approach for a landing and on tower freq said "I just lost my engine I'm feathering it and request another approach".He feathered the recip ,circled and landed with the jet.Later learned there was no problem with the recip he made ahabit of this for the reaction ,at that time few if any were aware the FR-1 existed and had jet eng. he never failed to cause a stir.
---
Herbert Morrison, e-mail, 14.08.2009 22:15

Stationed at Quonset Point C A S U late im '45 we had a near miss when the landing gear did"nt deploy due to a hydraulic system failure when the Prop was shut down. The accumulator had a leak, lost pressure when the pump was down during this flight test. They made some mods after.
---
GUS ELISON, e-mail, 14.04.2009 22:24

IN 1947 IS WAS ORDERED TO NATTC MEMPHIS TENN FOR INSTRUCTOR DUTY. I WAS FORTUNATE IN GETTING IN ON THE GROUND FLOOR OF THE JET AGE. WE HAD FIVE FR-1 FIREBALLS AND SIX J-31 (I-16) ENGINES THAT WE USED FOR INSTRUCTIONS. THE ENGINES ONLY DEVELOPED 1600 LBS OF THRUST AND HAD A REVERSE FLOW CENTRIFUGAL COMPRESSOR. NOT MUCH BY LATER STANDARDS BUT IT WAS A START OF A PROGRAM THAT HAS LED US TO TODAYS AIRCRAFT AND ENGINES. I CAN RECALL WHEN STARTING THE JET ENGINE WE REALLY HAD TO BE CAREFUL OF THE STARTING TURBINE TEMPERATURE. I SPENT 30 YEARS IN NAVAL AVIATION AND FONDLY RECALL THOSE YEARS I TAUGHT FUTURE NAVY AIRCRAFT MECHANICS.
---
Clyde Malagon, e-mail, 23.01.2009 02:43

I am looking up info on this plane for a friend of mine. His father flew one out of california in the late 40's. His name was Elmer J. Lintner. If anyone knows of or has any info about this plane, it would be interesting to hear about it. Thanks
---
dan coughlin, e-mail, 10.11.2008 13:51

I also saw the Fireball at Norfolk in 1945. It was not generally known to the personell at the airfield and I only saw it on the ground, not flying.Hav a friend, an AP1 who was also familiar with it.
---
John Holbrook, e-mail, 01.10.2008 22:08

When I went to "AD-A" School at NAS Memphis in 1950, there was an FR-1 at the school among the F6Fs, F4Us, TBMs, etc. It received a lot of interest as this was the begining of the jet age! I was fortunate to have experience with both recip and jet engines, although, I spent most of my Naval career flying. There was also a Jumo 004 jet engine from an ME-262 at the school.
---
Scotty, e-mail, 04.09.2008 18:20

Hi guys, I like the look of the Fireball but just cant see the point at all! Top speed was not anything special by 1945, surely its an inferior aircraft to the Bearcat?

all the best, Scotty in London
---
DON CLAIR, e-mail, 16.05.2008 22:57

I WAS WITH CASU-21 AT NAS NORFOLK IN 1945 OR SO AND SAW THIS PLANE ON FLOATS WITH ADDITIONAL WHEELS IN A HANGER AT OSCEANNA..MY CO ASKED IF I WANTED TO QUALIFY IN THIS ---I AGREED,BUT HAD ANOTHER AIRCRAFFT DELIVERY TO DO ,AND ON MY RETURN THE RYAN WAS GONE.WHY AMFIB GEAR ??
---
Vince Massi, e-mail, 06.04.2008 23:53

It wasn't a bad idea. The US Navy was taking heavy losses to kamikazes, and this was the plane to stop them. An old documentary claimed that Japan had 4,000 planes scattered around the country for use as kamikazes when the American invasion came.

Atom bombs ended the war unexpectedly, and the Navy decided to wait until a full jet-powered carrier plane could be designed.
---
calum morris, e-mail, 09.02.2008 16:03

me to! lol
---
Michael Cutler, e-mail, 29.01.2008 16:58

On the subject of the prop, It was originally put in the aircraft as an 'Insurance policy', not only for landing said craft, but also in case the jet gave out unexpectedly. That said, It is worth noting that at least ONE Ryan FR-1 fireball landed on the carrier U.S.S Wake island using the jet, following the PROPELLERS failure. I don't know about you, but I find that extremely humorous
---
If you want to send an email just replace '(@)' in the address with '@' !