LATEST COMMENTS24.05.2015 15:39



Convair 240
24.05.2015 08:35



Hawker Tempest
24.05.2015 02:11


General Dynamics F-111
24.05.2015 00:33


Lockheed 89 Constitution
23.05.2015 11:02



IAI-101, 102, 201 "Arava"
23.05.2015 07:25



Pützer Elster
23.05.2015 06:42


Cessna Model 305A / O-1 Bird Dog
23.05.2015 04:59



North American B-25 Mitchell
22.05.2015 12:23


Airbus A320
22.05.2015 08:11



Junkers Ju 390
22.05.2015 05:33



Curtiss SB2C Helldiver
22.05.2015 00:42



De Havilland D.H.91 Albatross
20.05.2015 21:21


North American B-45 Tornado
20.05.2015 17:44



Vought F8U-3
19.05.2015 10:04


De Havilland DH.125 / Hawker Siddeley HS.125 / BAe 125
19.05.2015 02:34



Canadair CL-44 "Forty Four"
18.05.2015 04:44


Convair F-106 Delta Dart
17.05.2015 23:55


Douglas DC-4 / C-54
17.05.2015 22:45


Tupolev Tu-22M
17.05.2015 20:00



North American F-86D / YF-95 Dog Sabre
17.05.2015 11:57



Vickers Vildebeest
17.05.2015 08:34


Douglas C-124 Globemaster II
17.05.2015 00:27



Learavia LearFan 2100
16.05.2015 18:03



Harbin Y-12
16.05.2015 15:20



De Havilland Canada DHC-1 Chipmunk
16.05.2015 05:17



Savoia-Marchetti S.55
15.05.2015 17:11



Avro 652 Anson
15.05.2015 13:03



Douglas F3D (F-10) Skyknight
15.05.2015 02:41


Airspeed Oxford
15.05.2015 01:12



Martin P5M Marlin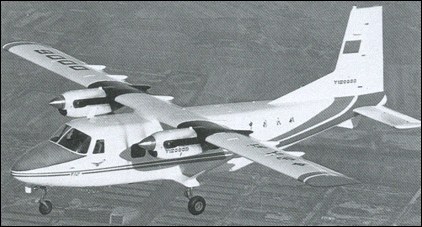 hadi, e-mail, 16.05.2015 18:03

Looking for Harbin Y-12 aircraft for using as a skydiving plane.

Anyone has harbin please contact me on hadi.shafiey@yahoo.com
---
Tarataake Teannaki, e-mail, 24.04.2015 05:04

Please provide me with lease price and specs of Y-12 II or IV

Tarataake
---
Phil, e-mail, 08.04.2015 00:34

Two Y-12E new aircraft, Garmin equipped, for 2015 delivery available for sale
Contact us at astralaero@gmail.com
---
Nikki Wong, e-mail, 01.04.2015 11:08

we're based in china 2008,exporting various kinds of Aircraft Parts to USA, UK,Australia,Canada,Russia,Ukraine,Asia...
by the main of CJ6,Y-12,...made from china.

We are mainly promoting the chinese made aircraft(CJ-6,Y-12 etc) parts,We have excellent cooperation with manufacturers.So just mail me freely to nikki@yc-elec.com
---
Rienthong Nanna, e-mail, 29.03.2015 09:52

Want to buy many Used Harbin Y12 for air ambulance in Myanmar.Please contact me through nanna@mongkutwattana.co.th.
---
William Ali, e-mail, 27.03.2015 01:37

Sorry, email is: williamali_g@hotmail.com
Ph: +(64) 21027 08440
---
William, e-mail, 08.03.2015 10:02

We have 3 Harbin MKIV for sale DOM 2008 with low hours in our portfolio and 2 Harbin Y12 MKII airframes for sale salvageable for parts or rebuild for service as required. Airframe is both near complete. All logbooks available from birth. Email me on williammali_g@hotmail.com for any further interest.
---
Fayyaz ur Rehman, e-mail, 20.02.2015 09:18

We are considering to get a Y 12 pressurized on lease for one year extendable by one year and with option to purchase. Can any one help and advise
---
Masoud Hashemi, e-mail, 16.02.2015 11:41

Hello
I am interested in purchasing 3 sets of this aircraft.I will be grateful if anyone supply me with options and pricing details.I am in touch at d.hashemi@rafa-group.com
---
Carlos Antonio Canahuati, e-mail, 13.02.2015 14:54

SIR WE I NEED A QUOTE FOR 2 Y 12 I WILL LIKE TO HAVE SPECS AND PRICES WE CAN PAY CASH
---
hispanica air services s de rl, e-mail, 24.12.2014 19:07

Hi,Im looking to buy couple planes y-12 to operate on honduras for my own company.please send all information on the manufactory to contact and buy as soon as possible.thanks

Captain henry solano
president\\HAS
---
William, e-mail, 05.12.2014 02:00

Please forward me any enquiries you may have for Y12 Aircraft, tech data, spares requirement, performance or even aircraft for sale. I have 3 Y12 MKIV aircraft for sale YOM 2008. I am available on williamali_g@hotmail.com, website launching in 2015 aircraft mechanics & logistics. Currently supporting the pacific and even up to Africa.
---
Aloysius Daveona, e-mail, 27.11.2014 03:21

What is the price? I would like to get a quote.
---
Francois Groenewald, e-mail, 29.10.2014 17:16

Where can I find or buy the IPC and MM for the Harbin Y-12? I would really appreciate the help.
---
kevin, e-mail, 26.07.2014 16:25

i can get a harbin mkiv from millitary installation for humanitarian objectives in lease price stages
---
robin coss, e-mail, 11.06.2014 20:52

does any one know where to get technical manuals and interior parts for the Y12 .In particular looking for a toilet for a vip installation
---
Capt.Wuryono, e-mail, 05.01.2014 04:20

I need a copy of Harbin Y12IV Performance Section of Aircraft Flight Manual to allow me to see whether this type of a/c is suitable for highland operations.Is there anyone can help? I will pay for its cost.
Thanks in advance.
Warm regards.
---
Capt.Wuryono RS, e-mail, 11.11.2013 07:30

Interest to operate for Pioneer Flight Schedule.
Please advise its price
---
William, e-mail, 25.09.2013 01:21

I have two Y12 MKII airframes complete for sale, have all logbooks from birth, they are good for salvaging parts or if you have the capital then refurb and rebuild (cost estimate in getting these up and running is way cheapper then buying a second hand one. these are the cheappest you'll find around) Most rotables are still within their life limits. I can also arrange for Y12 MKIV purchase. Email me if interested. I also deal with Y12 spares for those who are looking, reliable and cheap and reliable lead times!
---
Loc.Le Phuoc, e-mail, 02.08.2013 19:58

similar CASA 212 aircraft
---
Shweminthar, e-mail, 08.03.2013 11:40

I like Y-12 aircraft.Please give me this aircraft information.I'm very proud of you.
---
Madhukar, e-mail, 25.01.2013 04:02

Pls Quote with DOM Etc For Y 12
---
henry, e-mail, 24.12.2012 17:01

I'm interested to buy a y-12,please send me all information,also I get a piper Navajo 310 in usa for sale with low times on it.range to buy one y-12?(us)thanks
---
BAUMGARTNER, e-mail, 18.11.2012 13:01

I need one (with EASA compliance) for humanitarian operations in the SAHEL area.
---
pidrus, e-mail, 01.11.2012 03:15

Good Day,
I need more infos, price, maintaincost, fuel/hour cost & start&landing. ( min/max way )
Thanks Pidrus
---
Sajad, e-mail, 01.07.2012 23:18

why do red neck commentators assume chinese coppy their over priced over ratted designs, when USA and USSR copied British jet engine, radar, rocket, etc.. technology. All nations evolve their tech by copying and then improving. Japan used to copy British cars in 50s and 60s, now they produce better cars, USA is in decline (poor cultural habits) China in assendance ( Great work ethics).
---
Dusan, e-mail, 21.02.2012 22:37

Anyone of us knows the price of the Harbin Y-12 II in the base configuration? How items are in this configuration (with autopilot)? Please advise me, where I could this information can find it? Thanks
---
BK Maskey, e-mail, 07.02.2012 18:56

We have been searching for stol aircrafts & this Y-12(E) could be the ideal one for our mission purpose.Pls, mail me if there is anyone for sale or lease cell# 9779851067794, 9779849199193.
---
BK Maskey, e-mail, 07.02.2012 18:53

We have been searching for stol aircrafts & this Y-12(E) could be the ideal one for our mission purpose.Pls, mail me if there is anyone for sale or lease cell# 9779851067794, 9779849199193.
---
Rabindra Kumar Sherchan, e-mail, 29.09.2011 11:12

I am interested in operating Y-12E in nepal pls mail me if there is anyone for sale or lease ph.no. 977-9851030849
---
Rabindra Kumar Sherchan, e-mail, 29.09.2011 11:09

I am interested in operating Y-12E in nepal pls mail me if there is anyone for sale or lease
---
Jim, e-mail, 31.07.2011 06:00

I just ferried a Y-12 from Kunming, China to a customer in the Seychelle Islands. Great airplane. PT6's and Garmin avionics. Easy to fly. 17 passenger seats. What's not to like ? Incidentally, it has no relationship to the Twin Otter except a slight resemblance. It is not a STOL aircraft and it is not an Otter knock-off.
---
, 17.06.2011 12:23

air max
---
Emmanuel BYOMUNJIRA, e-mail, 27.11.2010 14:13

I need this aircraft for our imediat operations in the DRC.
Please contact me by my mail.
Emmanuel
---
Stu, e-mail, 06.09.2010 05:15

Specifications Y-12 II

Data from Brassey's World Aircraft & Systems Directory 1999/2000

Crew: 2
Capacity: 17 passengers
Length: 18.86 m (48 ft 9 in)
Wingspan: 17.24 m (56 ft 6½ in)
Height: 5.68 m (18 ft 7½ in)
Wing area: 34.27 m² (368.9 ft²)
Airfoil: LS(1)-0417
Empty weight: 2,840 kg[5] (6,621 lb)
Max takeoff weight: 5,300 kg (11,684 lb)
Powerplant: 2× Pratt & Whitney Canada PT6A-27 turboprop, 462 kW (620 hp) each
Maximum speed: 328 km/h (177 knots, 204 mph) at 3,000m (9,840 ft) (max cruise)
Cruise speed: 250 km/h (135 knots, 155 mph) at 3,000m (9,840 ft) (econ cruise)
Range: 1,340 km (723 NM, 832 mi) at econ cruise, 45 min reserves
Service ceiling: 7,000 m (23,000 ft)
Rate of climb: 8.1 m/s (1,595 ft/min)
---
Zaheer, e-mail, 06.05.2010 09:09

My client is interested in buying a Y-12 aircraft. Anybody interested may contact me through my email or contact me on 00923005190820.
---
Phil, e-mail, 02.02.2010 07:45

Typical Chinese Technology. Looks like they copied a Twin Otter. Just like they copy everything else.
---
Bob, e-mail, 07.01.2010 12:26

If it looks familiar, check out the "Nomad".
---
Macboyd k Chanda, e-mail, 05.03.2009 13:13

The Y-12 II & E aircraft are very reliable,safe & economic
---
If you want to send an email just replace '(@)' in the address with '@' !