Transcendental
1-G
1954
The Transcendental Aircraft Corporation, a small company, put the final touches to an aircraft designed ...
---
By the late 1940s the unique capabilities of helicopters became recognized and were being exploited ...
Bell
XV-3
1955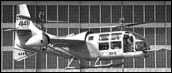 ---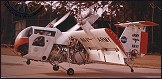 Vertol
Model 76 / VZ-2
1955
Vertol, with its long helicopter history, began involvement with Tilt-Wing investigations in the 1950s with ...
---
An advanced Tilt-Wing concept evolved as a joint NASA/Vertol program in the late 1950s that ...
Vertol-NASA
Tilt-Wing
1959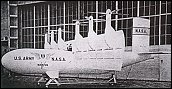 ---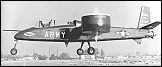 Doak
VZ-4
1958
Doak Model 16 was the first VTOL aircraft to demonstrate the tilt duct concept. It ...
---
Hiller Aircraft was one of the pioneers in VTOL flight and investigated the possibilities of ...
Hiller
X-18
1959
---

Kaman
K-16
1962
In order to possess a Tilt-Wing project of its own, the Navy, after being involved ...
---
The Curtiss-Wright X-100 was, by intent, a short-lived research program used to demonstrate the radial ...
Curtiss-Wright
X-100
1960
---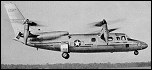 Curtiss-Wright
X-19
1964
The Curtiss-Wright X-19 started life as a commercial venture to develop a small, 4-passenger, executive ...
---
The XC-142 Tilt-Wing V/STOL program had its roots from the recommendations from a government advisory ...
LTV-Hiller-Ryan
XC-142
1964

---
Canadair
CL-84 "Dynavert"
1965
In retrospect, the Canadair CL-84 V/STOL program might have been the first Tilt-Wing concept vehicle ...
---
The U.S. Navy's X-22 was developed as a V/STOL research aircraft. As such, it proved ...
Bell
X-22
1966
---

Nord Aviation
Nord-500
1968
The Nord 500 was a single seat, company funded research aircraft. Its mission was to ...
---
During the 1960s, a number of VTOL programs were carriedout by the West Germany aerospace ...
VFW
VC-400
1969 - project
---

VFW
VC-500
project
An enlarged version of the VC-400. Maximum take-off weight 46.7t, would have to carry 120 ...
---
In 1973, Bell Helicopter was chosen as prime contractor on a joint NASA/US Army Air ...
Bell
301 / XV-15
1980
---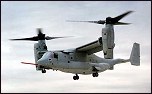 Bell / Boeing
V-22 "Osprey"
1989
The Bell company brought a long history of vertical-lift Tilt-Engine system development to this program ...
---
Having earlier joined in partnership to developthe military V-22 tiltrotor, Bell Boeing revealed inFebruary 1996 ...
Bell / Agusta
609
1999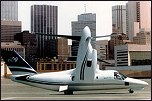 ---